About
Dr Rosemarie Brown PhD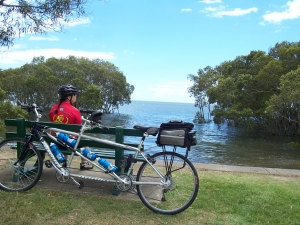 Rosemarie has recently migrated across from research and academia to the role of practitioner so as to help translate the science of food, nutrition, and physical activity into everyday understandable information to individuals and families. Since becoming qualified as a Clinical Nutritionist in 2014, Rosemarie has built a strong reputation in the field of allied health. She is recognized as being the "caring problem solver" if you want to improve your health and well-being, and she is well respected within the allied health community. Rosemarie aims to prevent and treat a range of conditions and illnesses by using food as her medicine. She works within a multidisciplinary health team to provide the best client outcomes.
Rosemarie's passion really lies in seeing people improve their health and well-being. She lives for this service. The enthusiasm and knowledge that Rosemarie brings to every consultation is contagious and she commits herself to making every consult rewarding.
Rosemarie is a constant source of inspiration for her clients, whether it be educating non-athletes and athletes in the science of gastronomy or the principles of nutrition, competing in Mountain Bike Orienteering events, or grocery shopping in her green rotovelo or recumbent trike, she is seen leading by example.
A bit more about Doc Brown!
Favourite food:

Potato Gnocchi + Sicilian Cannoli

Favourite sport:

Soccer + Cycling

Favourite way to relax:

Playing with her Felines

Favourite restaurant:

Sambo's Woodfired Restaurant

Favourite movie:

Gone with the Wind

Favourite tele-series:

Anne of Green Gables

Favourite colour:

Fuchsia
Professional Memberships
Nutrition Society of Australia (NSA)
Dietitian Connection (DC)
Nutrition Australia (NA)
Complementary Medicine Association (CMA)
Relevant Training and Certifications
Apply First Aid
Perform CPR
Blue Card
Combined Malpractice, Public & Products Liability Insurance