Doc Brown's Nutrimedicine Has Ceased Services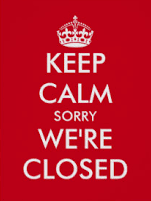 Dear Clients
It is with much sadness that I announce Doc Brown's Nutrimedicine has ceased operating, after providing four (4) years of nutrition science service.
My aim was always to empower people in helping themselves improve their health and well-being. Doc Brown's Nutrimedicine has bourne the cost of fulfilling a dream for too long and is no longer able to continue in this manner.
If you require further nutritional services, I recommend that you source an Accredited Practising Dietition:
https://daa.asn.au/find-an-apd/
Ensure you continue to be "Eating for a Future"!
All the best, regards
Doc Brown